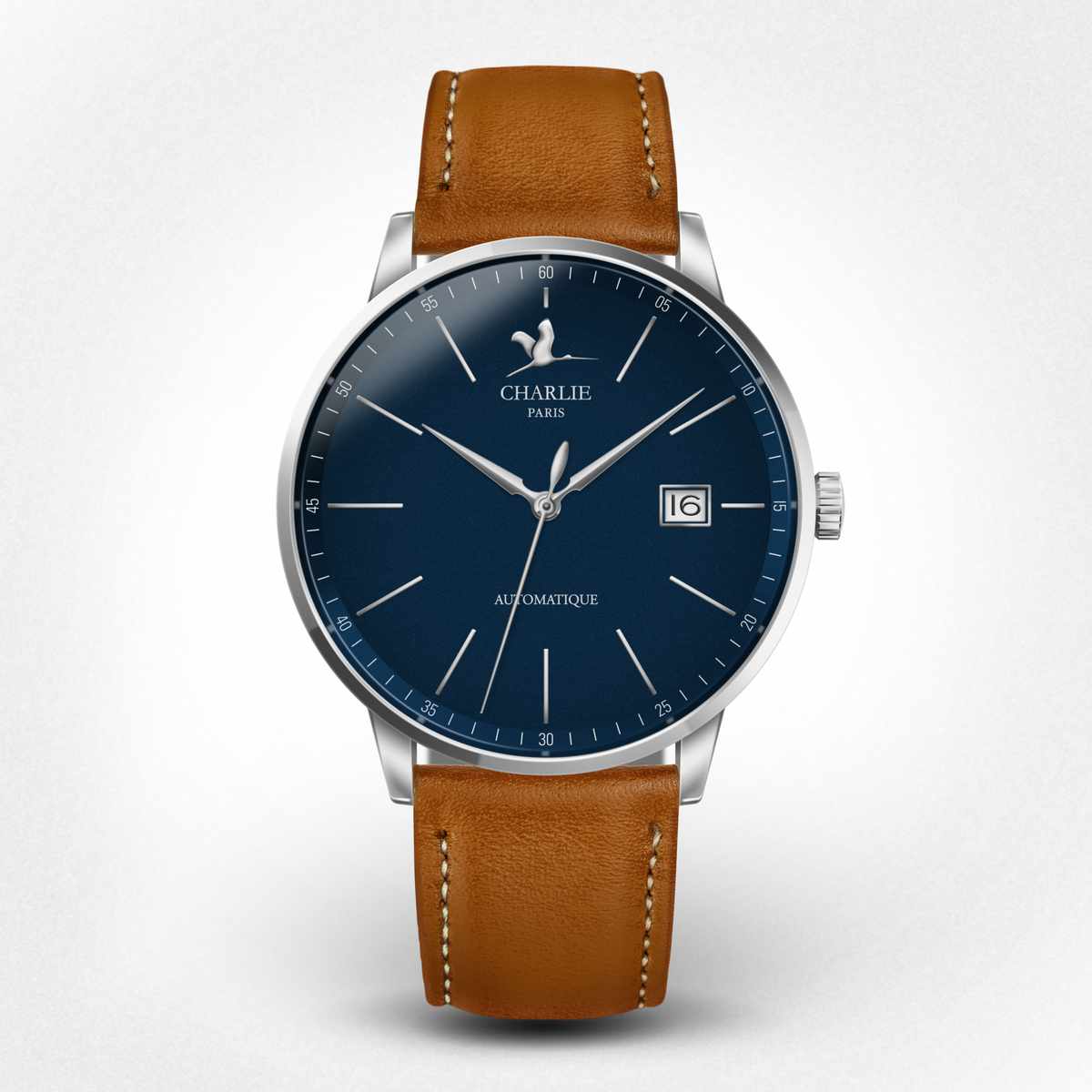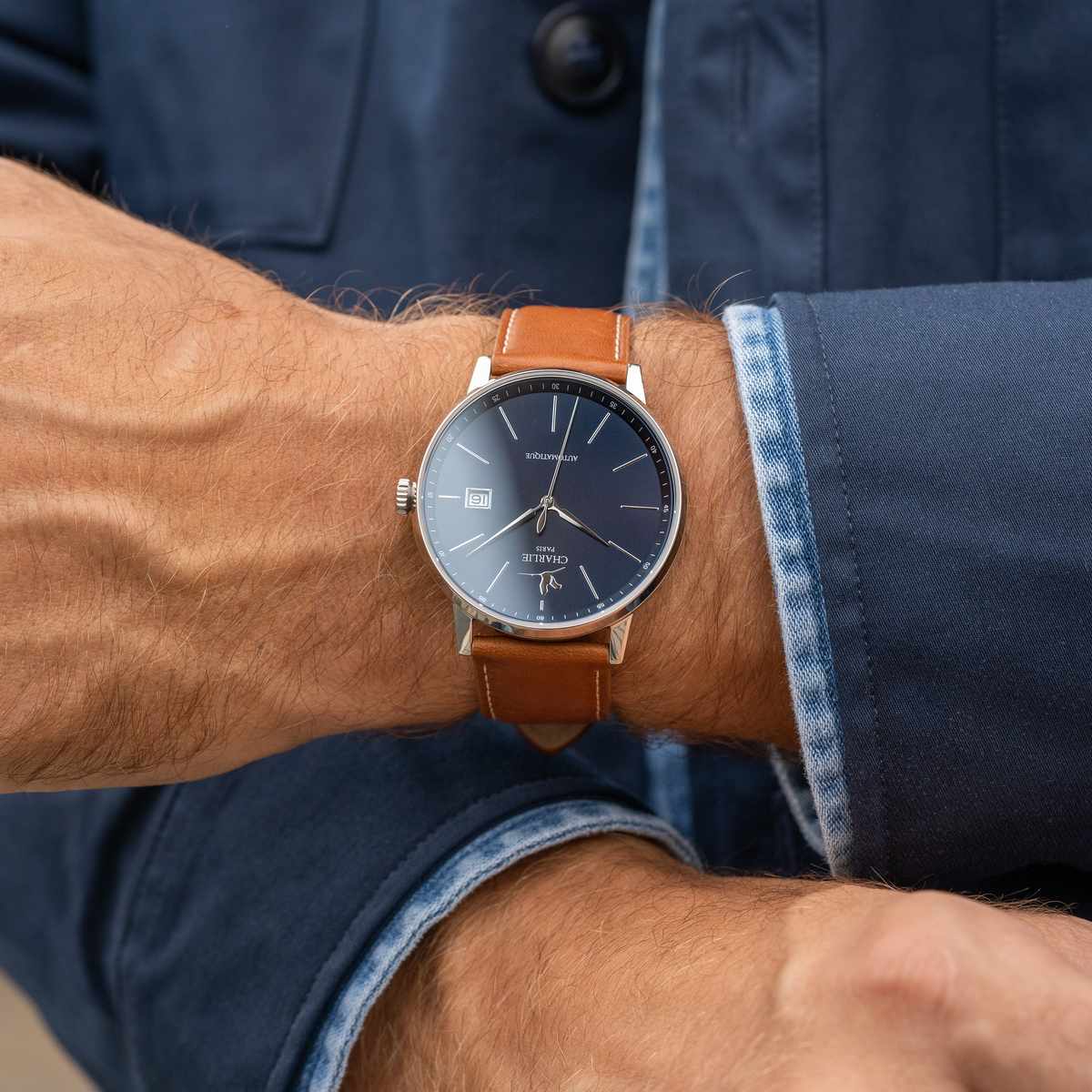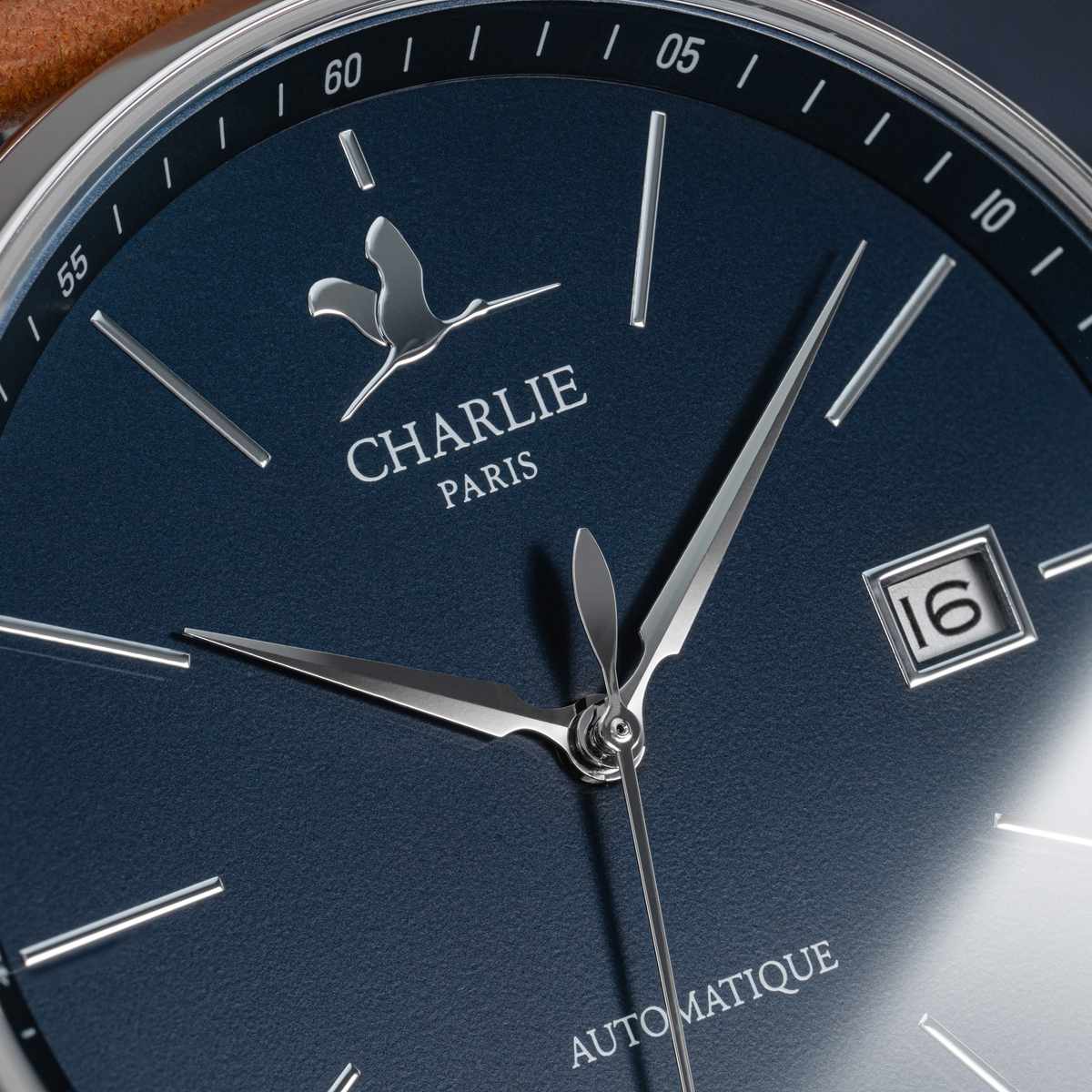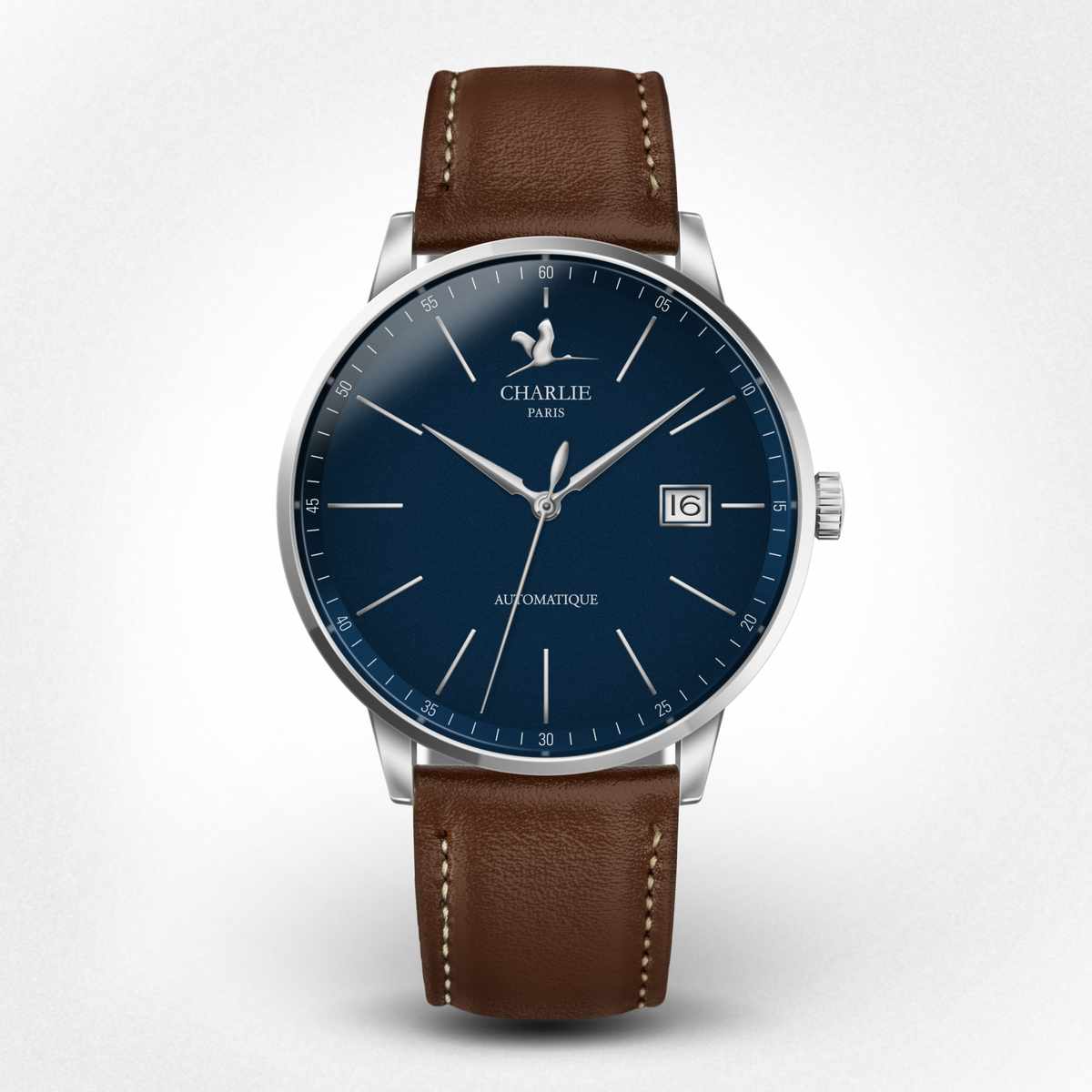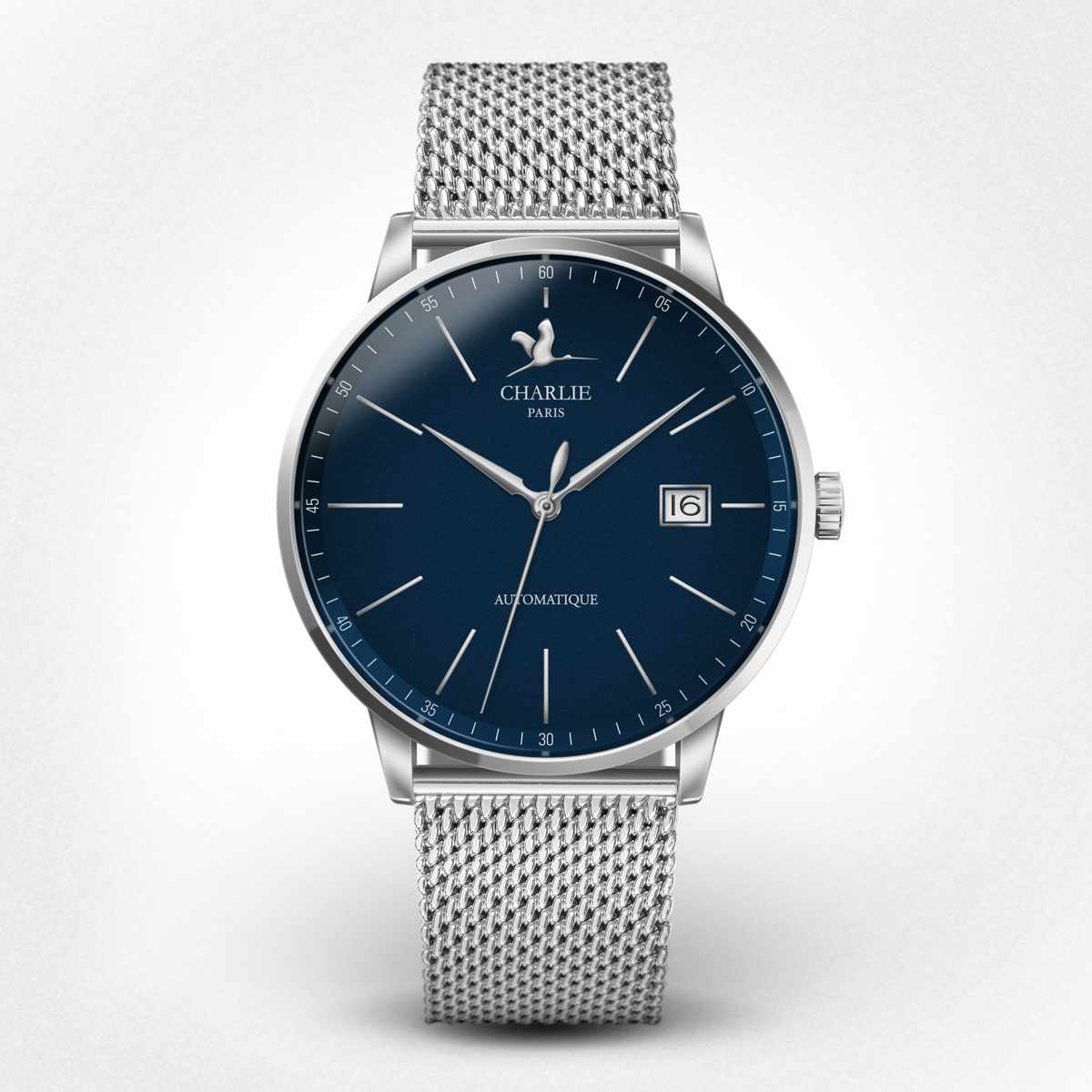 INITIAL - Slim - Blue
Men's automatic watch with a classic and contemporary design. Steel case of 40mm diameter and blue dial. Features hours, minutes, seconds, date.
INTERCHANGEABLE BRACELET
All our watches are available with bracelets fitted with so-called "flash" pumps. Thanks to them you can change your bracelet in just a few seconds and without any tools.
Secure payment possible in 3 installments
GUARANTEE

All our watches are guaranteed for two years. If you have any concerns, you can come to our shop at 53 rue Saint André des arts, Paris 6th. Or contact our customer service by email or by phone at 0967411237.
DELIVERY AND RETURNS

Delivery is free via Colissimo. Any order shipped after 8 a.m. is shipped the next day. Express delivery is carried out via DHL and is charged €15.

Returns are possible within 30 days and are free in Metropolitan France.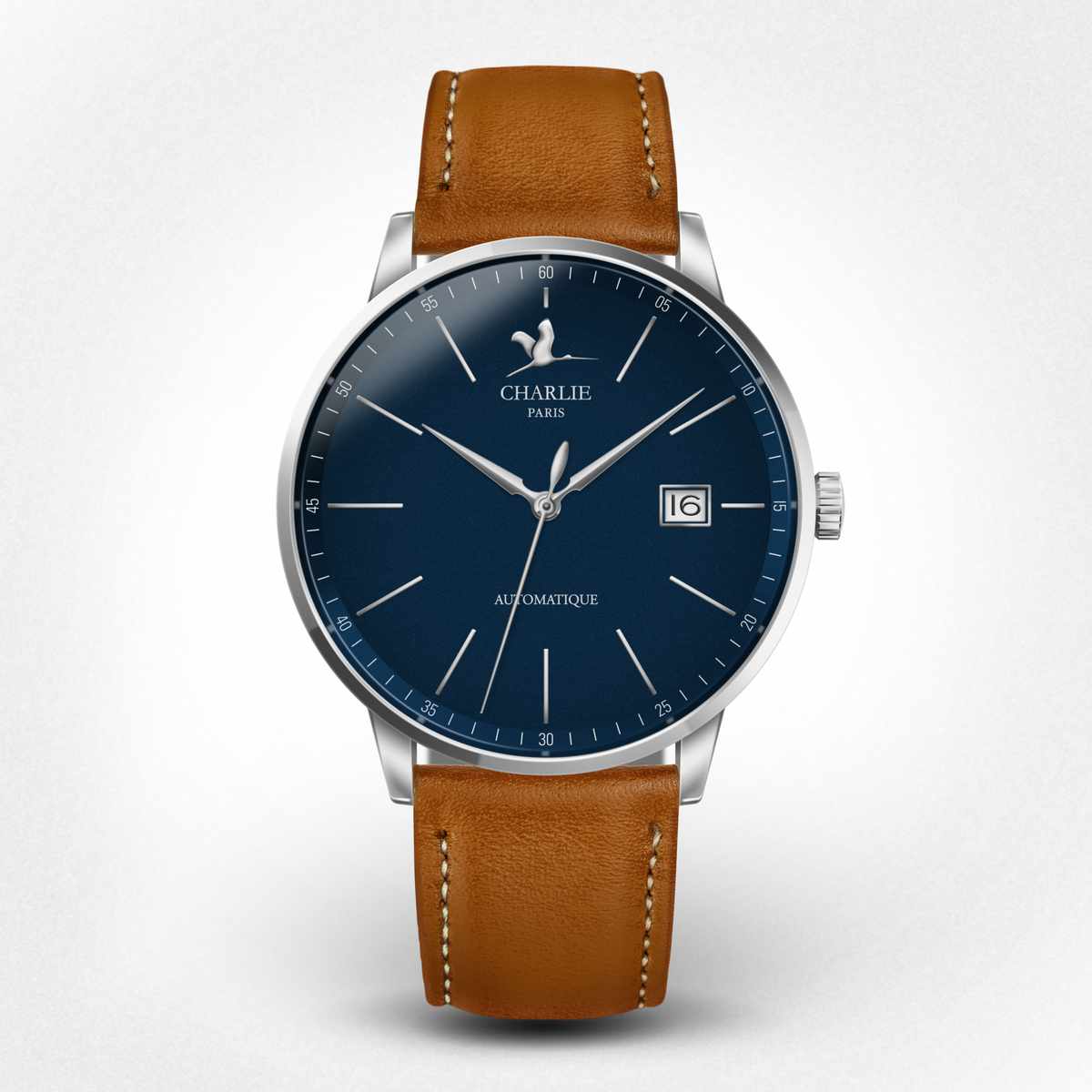 INITIAL - Slim - Blue
Sale price

$445.00
Regular price
Choose options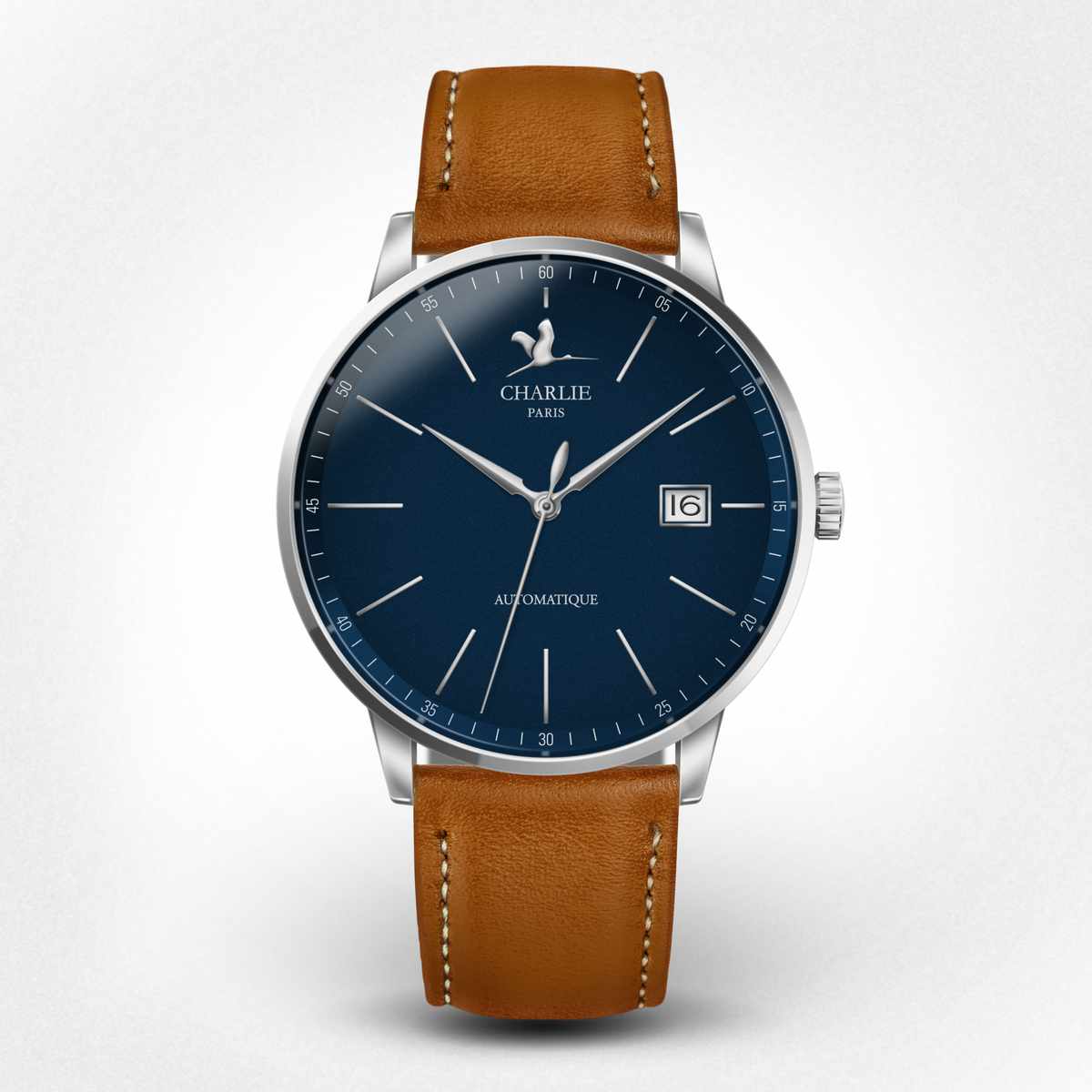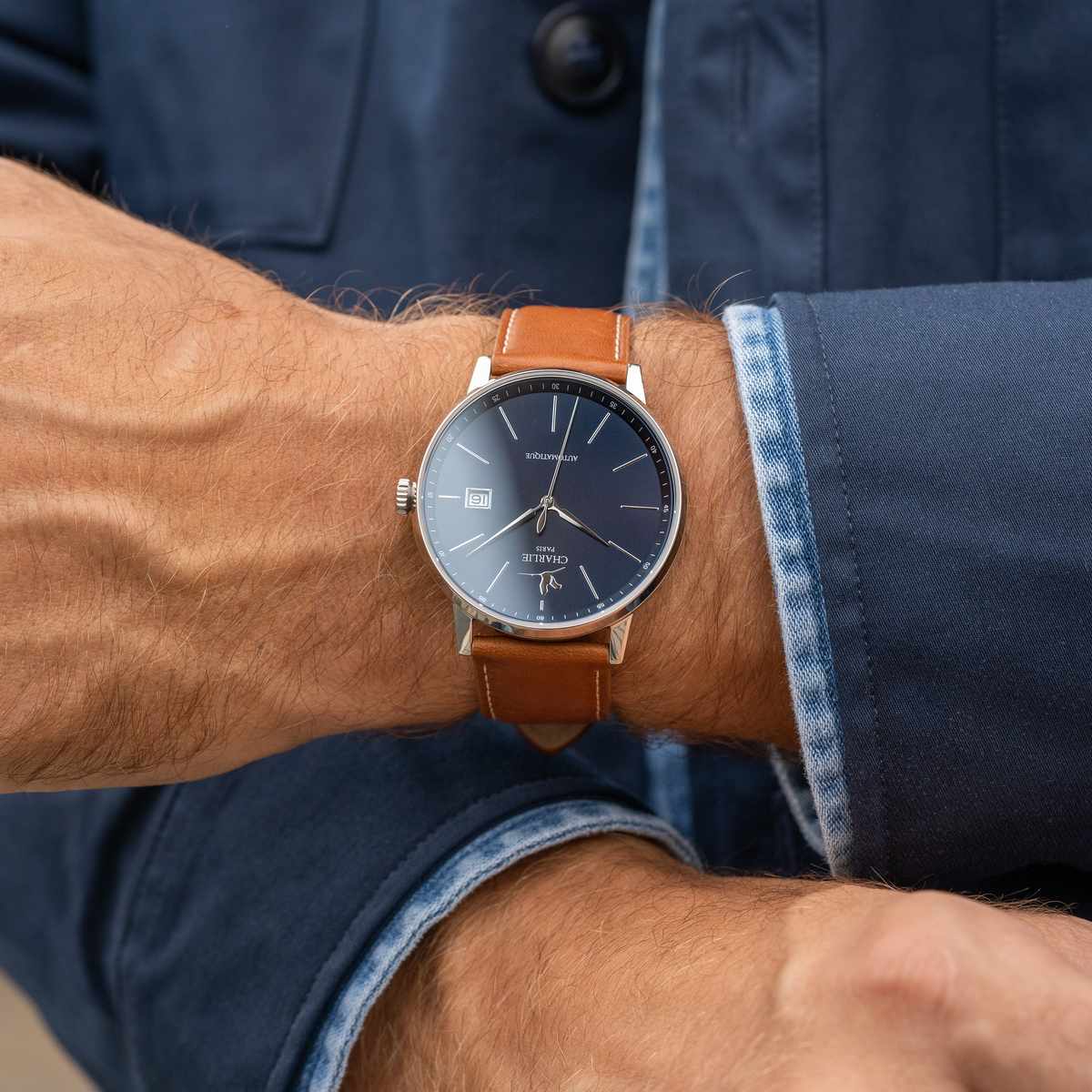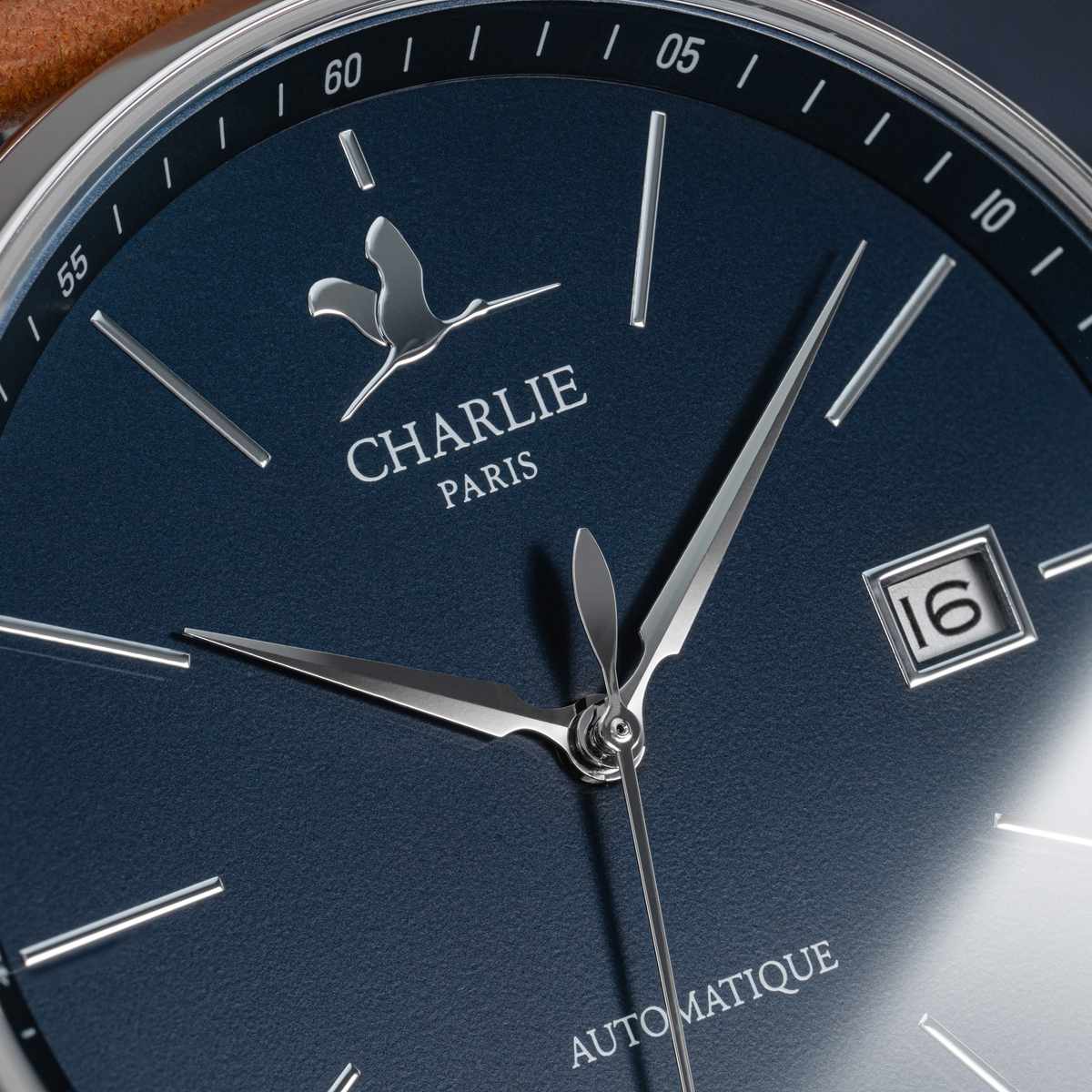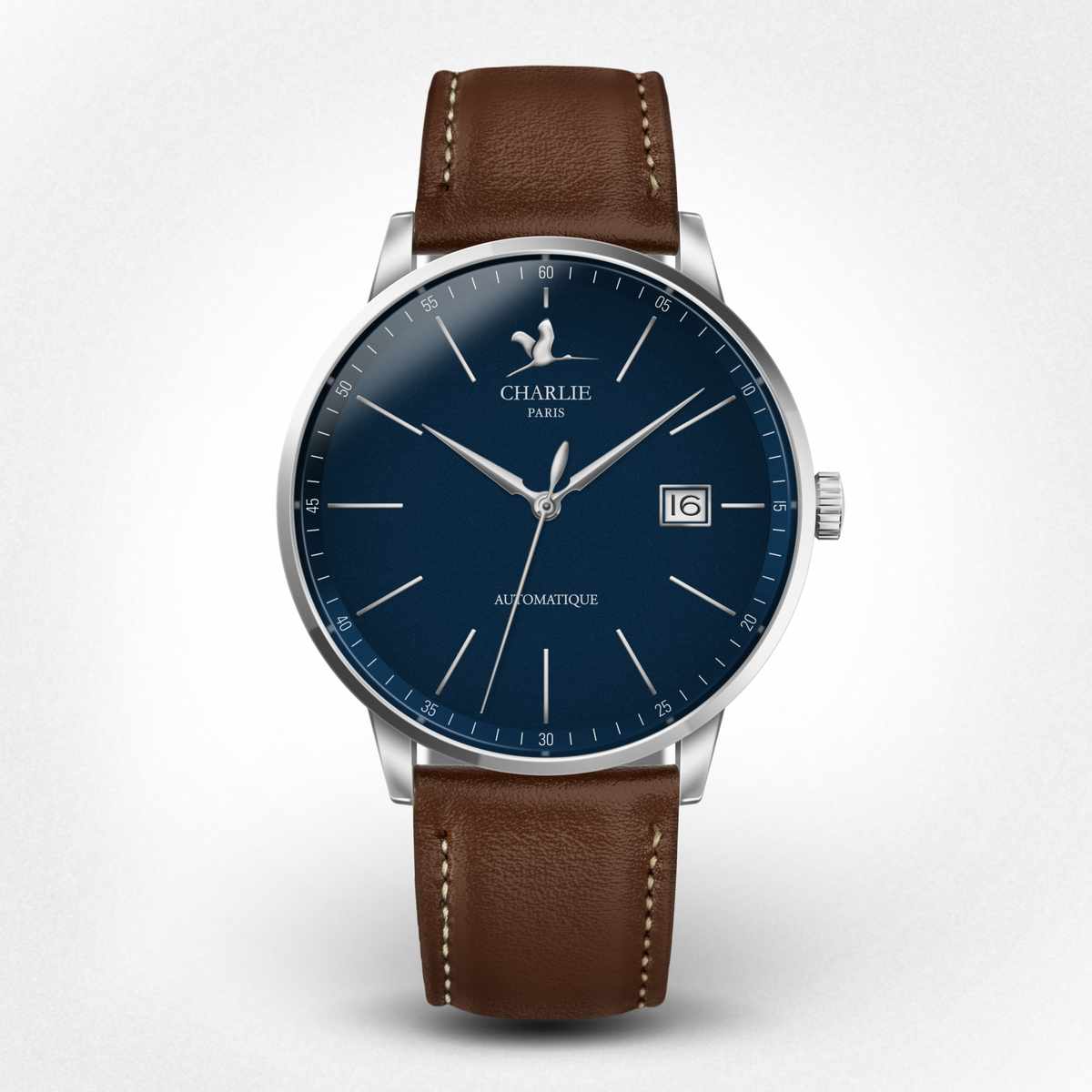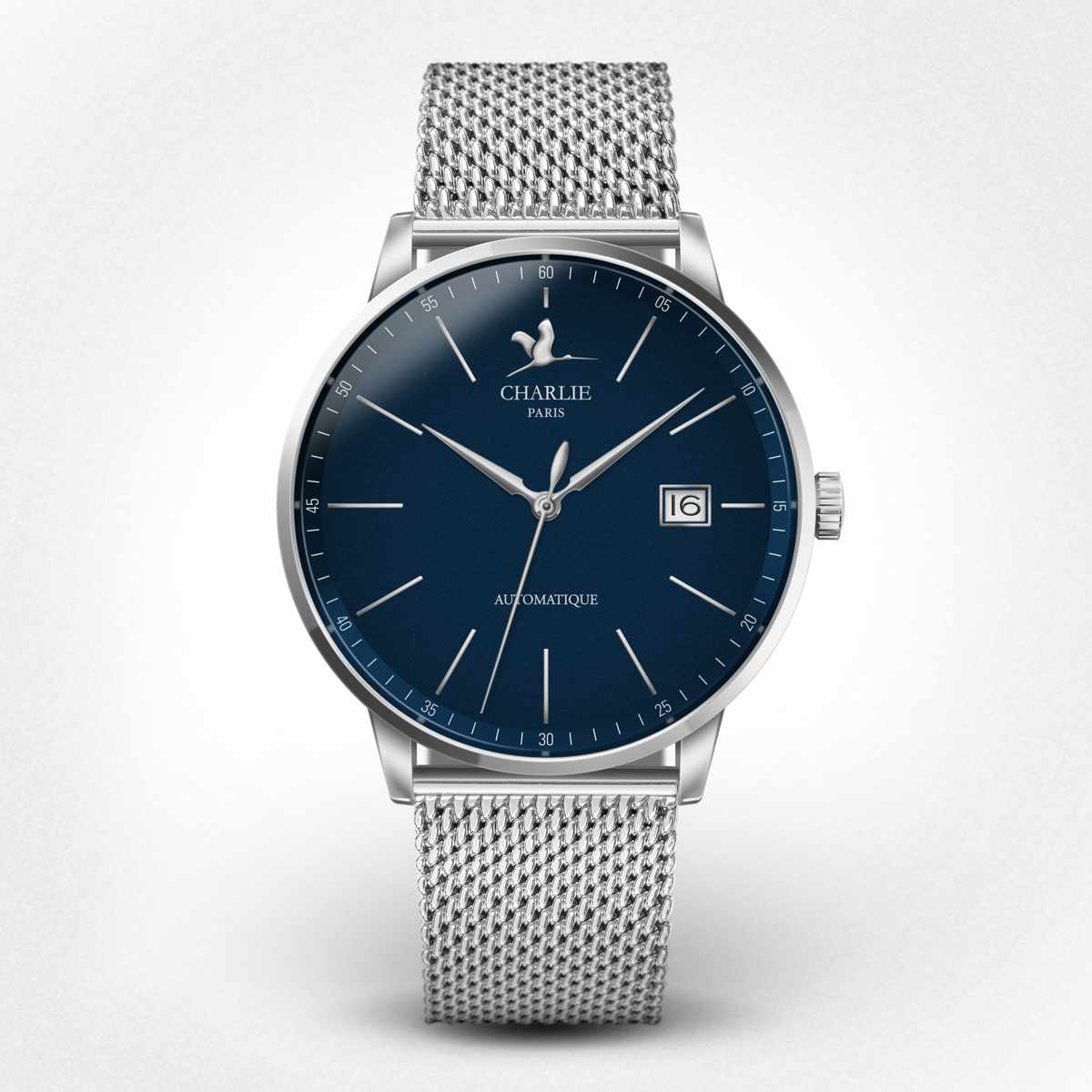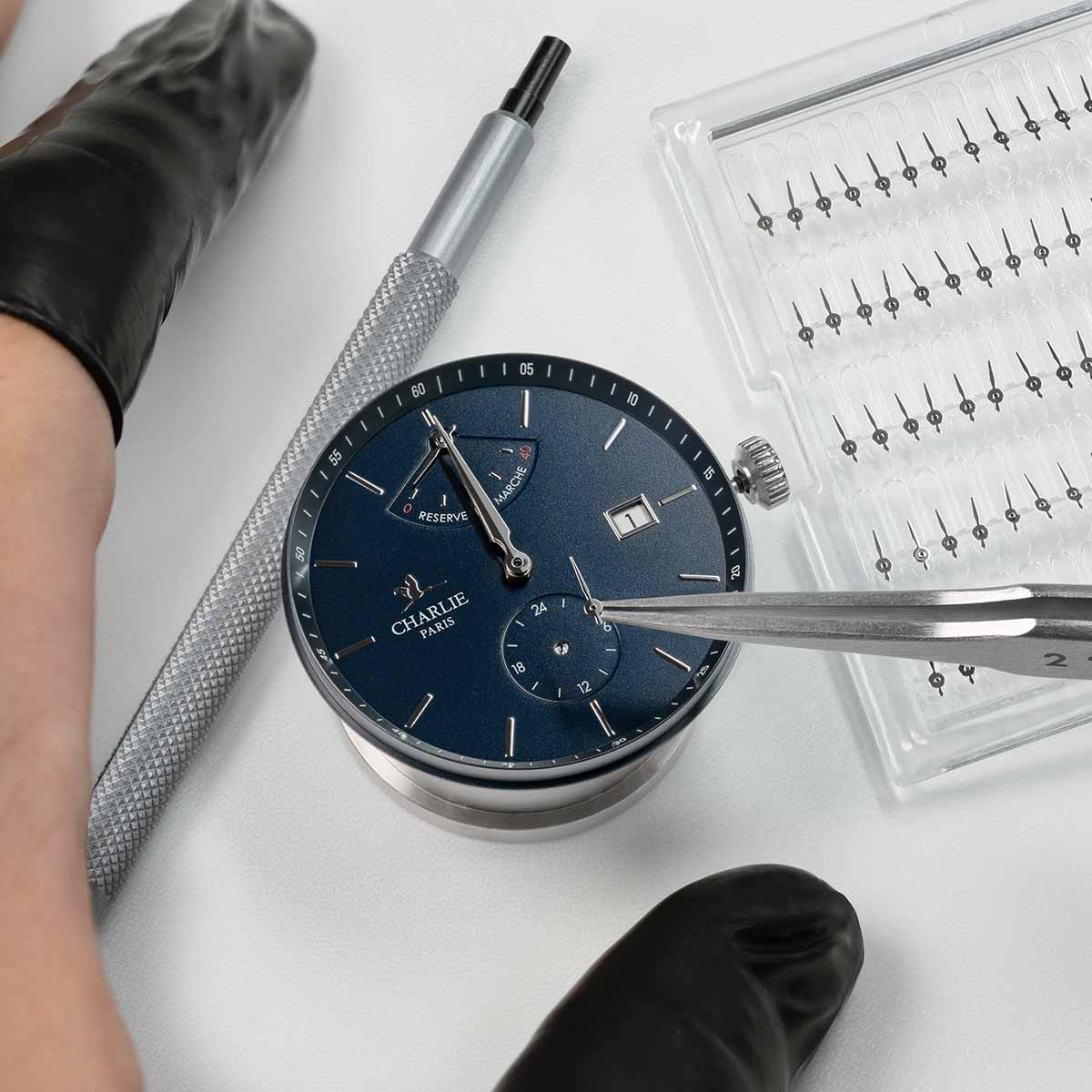 Made in France
Assembled in France with care
It is important to us to act locally, which is why our watches are assembled by hand in our workshop in Paris.
INITIAL - Slim - Blue
Technical details
Quality
sapphire crystal
The watch has a sapphire crystal which is a very resistant component offering excellent readability of the dial. This material being the strongest after diamond, it is used in the fine watchmaking industry in particular for its anti-scratch properties.
Quality
316L steel
The case is made of 316L steel, an alloy recognized for its durability and also its high resistance to corrosion. From an aesthetic point of view, 316L steel is a stainless steel whose shine lasts over time and does not tarnish.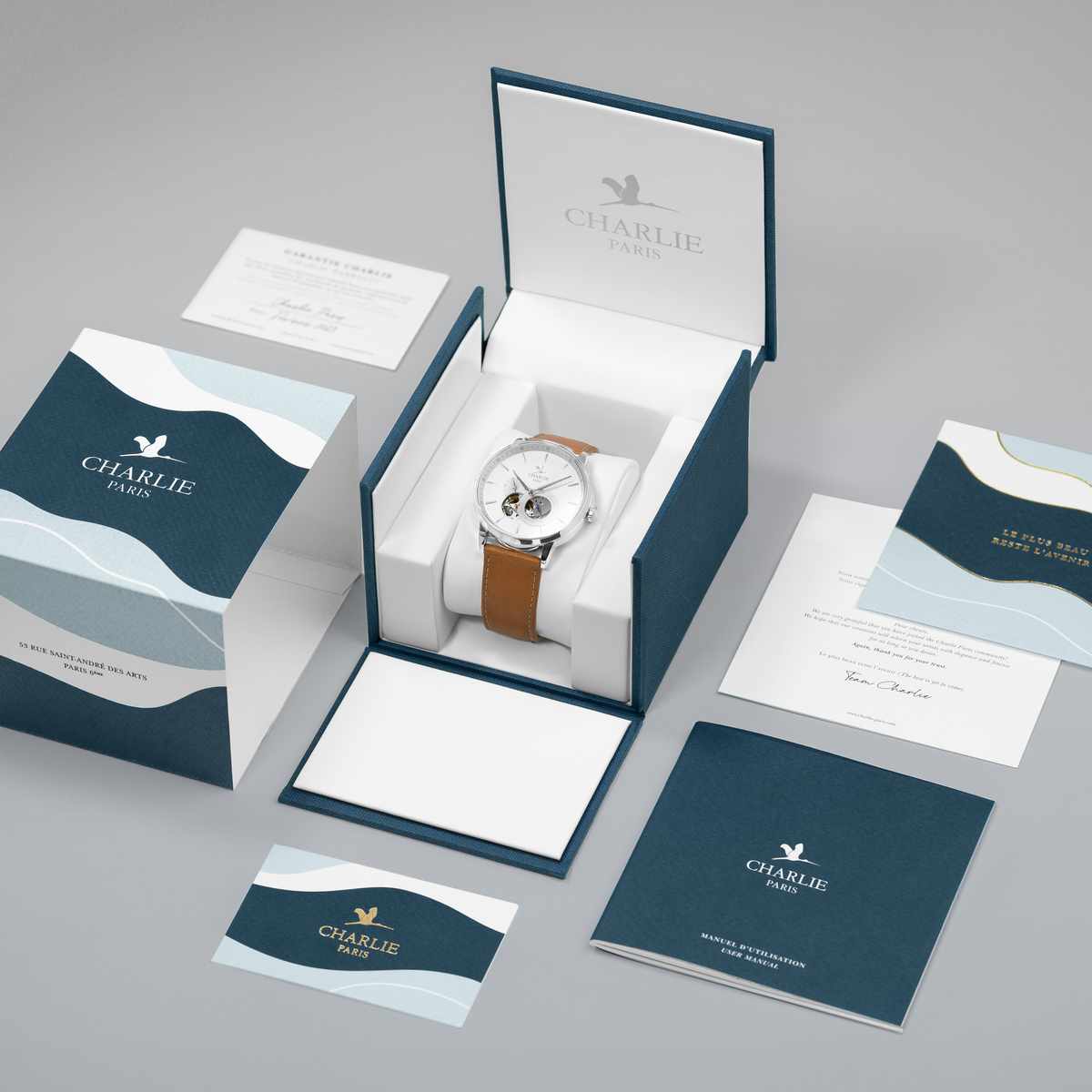 Quality
eco-responsible watch box
Our cases are manufactured by an ISO4001 certified partner, which guarantees efficient and environmental management of the company. They are made from recycled cardboard, ABS which is a recyclable polymer and FSC certified paper.
Link service
From Monday to Friday, from 9:30 a.m. to 6:30 p.m., we do our best to always respond to you during the day by chat, email or telephone.
Learn more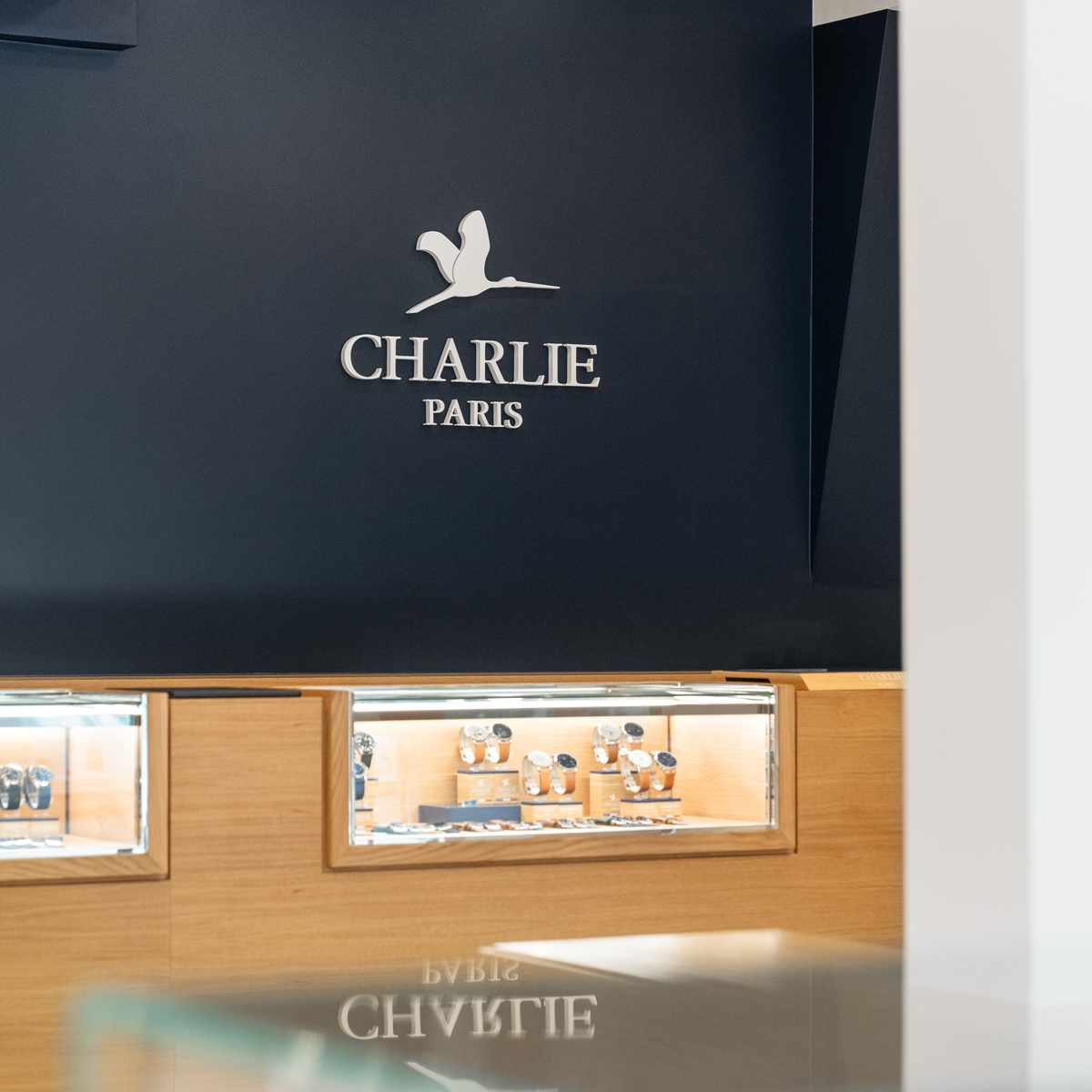 Address, Paris 6th
Find our entire collection of watches for men and women at 53 rue Saint André des Arts, Paris 6th.
Learn more
Gorgeous, timeless piece of art
My husband loves his new watch. It's classic and understated yet incredibly refined, just like him and his sense of style. Truly beautiful craftsmanship. So happy with my purchase, and love that we can change up the look with the different bands, how fun!
Très satisfait de la montre achetée
Très belle finition
Je cherchais une montre simple, élégante et qui met en valeur un beau savoir faire. Cette montre satisfait parfaitement mes attentes. Le rapport qualité-prix est excellent
Bonjour Matthieu,
Merci beaucoup pour votre retour !
Nous sommes ravis que la montre vous plaise.
Belle journée,
Julia
Achetez Charlie Paris
Avant de recevoir ma superbe montre avec un bracelet en cuir qui peut se changer en un court instant, j'ai échangé avec in service clients hyper et réactif, sympathique et très à l'écoute.
Vous voulez acheter une montre de qualité: achetez français, achetez Charlie Paris!
Merci à toute cette belle équipe.
Bonjour Olivier,
Merci beaucoup pour votre message !
C'est un réel plaisir de lire votre retour et de vous savoir satisfait de votre expérience.
Belle journée,
Julia
Sobre et élégante
Superbe montre à un prix raisonnable, de grande qualité !
Elle correspond parfaitement à mes attentes et au descriptif, avec un délai de livraison court et un service après vente réactif
Bonjour Tancrède,
Merci beaucoup pour ce retour positif !
Nous sommes ravis que la montre vous plaise et de vous savoir satisfait de votre expérience globale.
Belle journée,
Julia