INITIAL - Skeleton - Blue
Designed and assembled in France, the Initial Squeleton features clean lines with a classic yet contemporary design. This men's automatic watch reveals the movement's cogs for a perfect balance between timeless beauty and watchmaking mechanics. With its 40mm-diameter case, sapphire crystal and interchangeable bracelets, it will accompany you for many years to come.
INTERCHANGEABLE BRACELET
All our watches are available with bracelets fitted with so-called "flash" pumps. Thanks to them you can change your bracelet in just a few seconds and without any tools.
Secure payment possible in 3 installments
GUARANTEE

All our watches are guaranteed for two years. If you have any concerns, you can come to our shop at 53 rue Saint André des arts, Paris 6th. Or contact our customer service by email or by phone at 0967411237.
DELIVERY AND RETURNS

Delivery is free via Colissimo. Any order shipped after 8 a.m. is shipped the next day. Express delivery is carried out via DHL and is charged €15.

Returns are possible within 30 days and are free in Metropolitan France.
INITIAL - Skeleton - Blue
Sale price

$445.00
Regular price
Choose options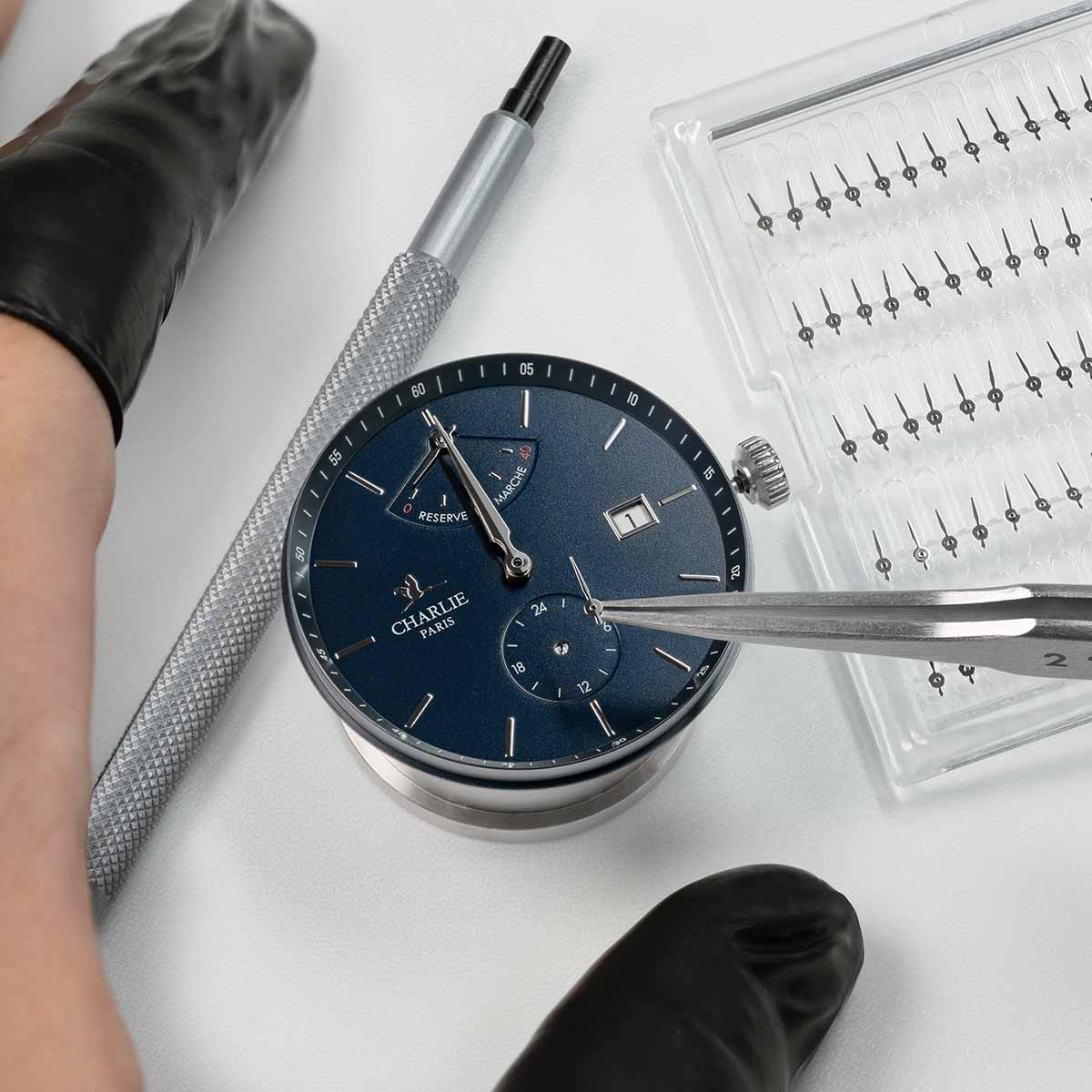 Made in France
Assembled in France with care
It is important to us to act locally, which is why our watches are assembled by hand in our workshop in Paris.
INITIAL - Skeleton - Blue
Technical details
Quality
sapphire crystal
The watch has a sapphire crystal which is a very resistant component offering excellent readability of the dial. This material being the strongest after diamond, it is used in the fine watchmaking industry in particular for its anti-scratch properties.
Quality
316L steel
The case is made of 316L steel, an alloy recognized for its durability and also its high resistance to corrosion. From an aesthetic point of view, 316L steel is a stainless steel whose shine lasts over time and does not tarnish.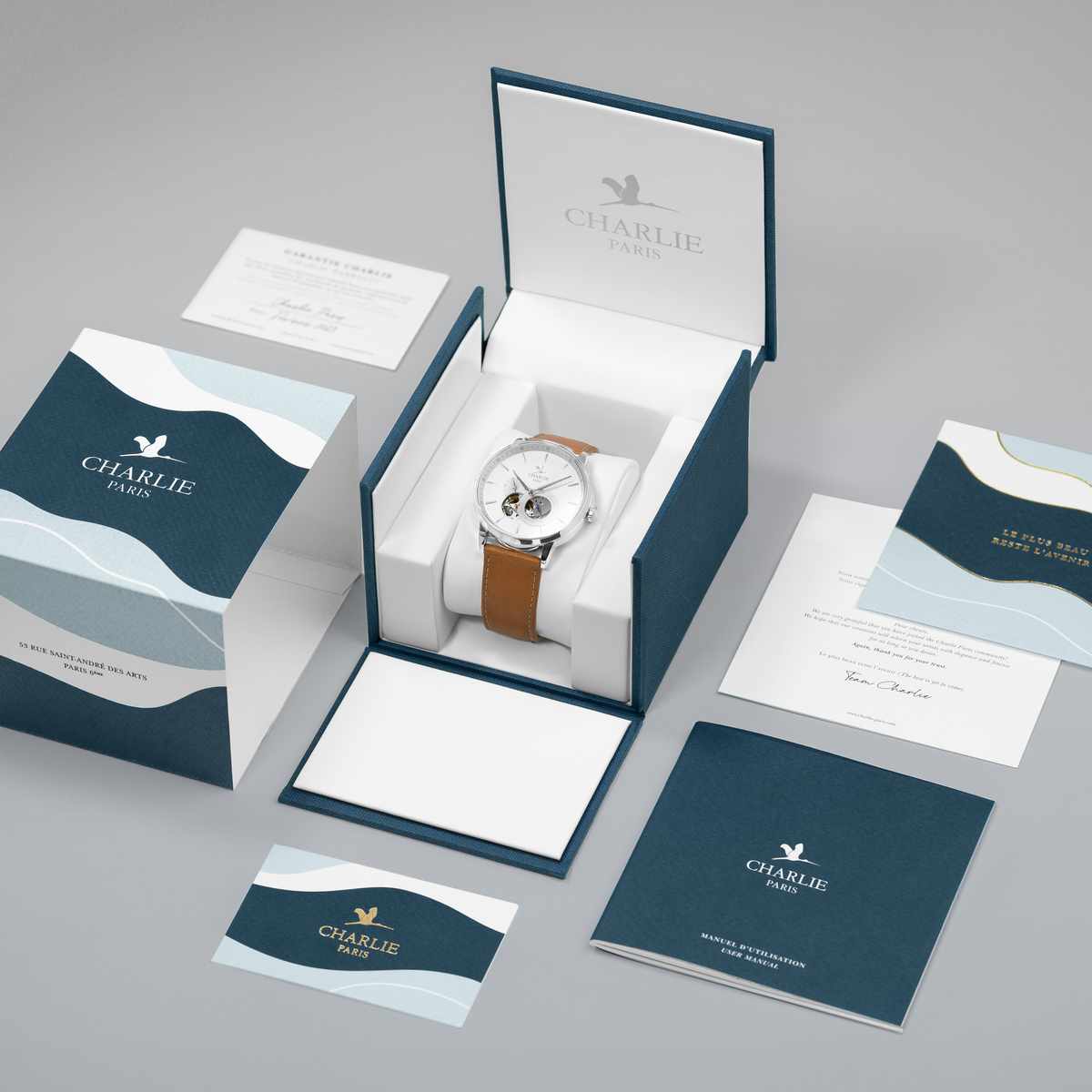 Quality
eco-responsible watch box
Our cases are manufactured by an ISO4001 certified partner, which guarantees efficient and environmental management of the company. They are made from recycled cardboard, ABS which is a recyclable polymer and FSC certified paper.
Link service
From Monday to Friday, from 9:30 a.m. to 6:30 p.m., we do our best to always respond to you during the day by chat, email or telephone.
Learn more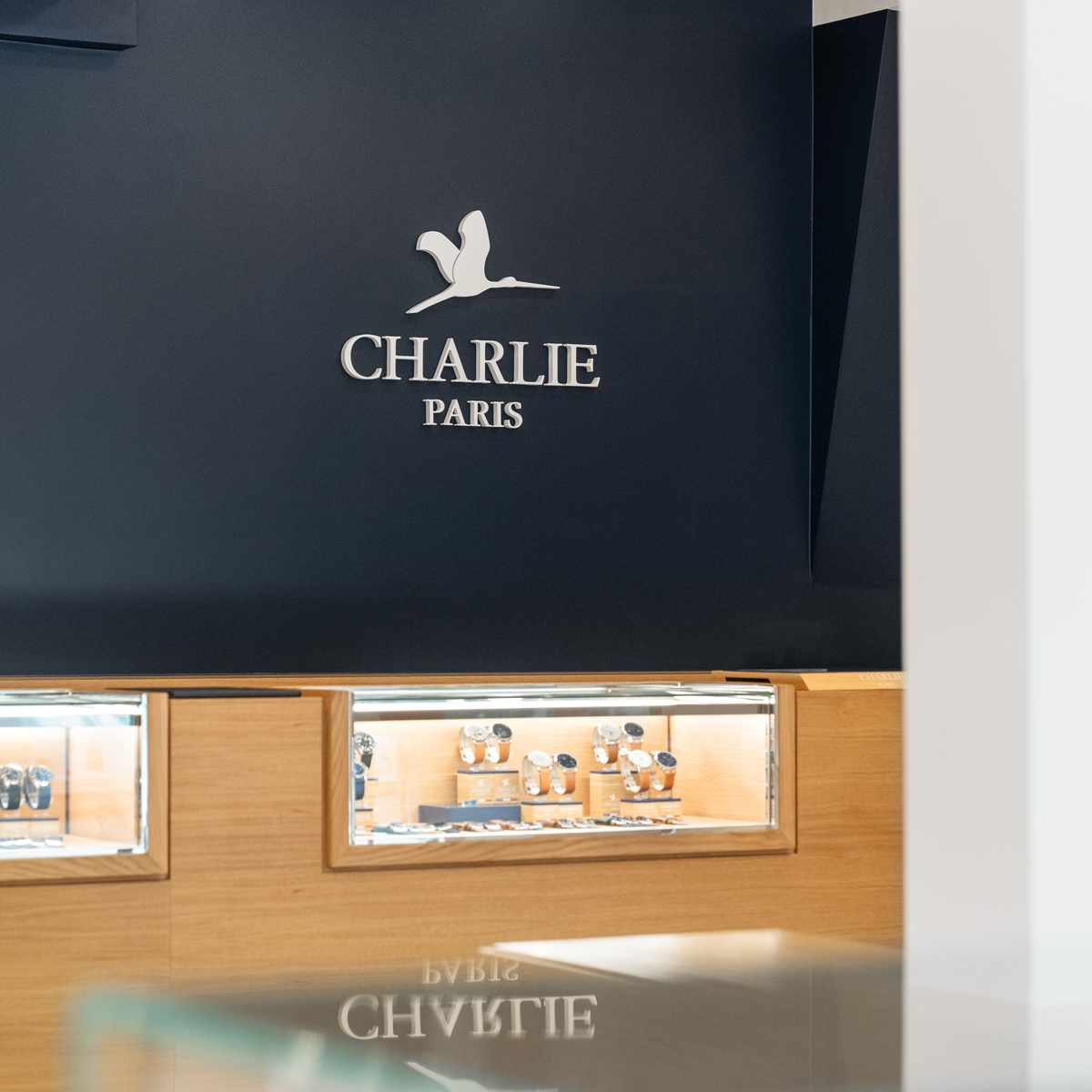 Address, Paris 6th
Find our entire collection of watches for men and women at 53 rue Saint André des Arts, Paris 6th.
Learn more
Très bien
N'ai pas encore eu l'occasion de ´tester' le produit car il s'agit d'un achat pour un cadeau mais suis satisfait du traitement et du suivi de la commande
Très beau garde temps
Sobre et élégante.
Cette montre squelette se remarque sans être tape à l'oeil.
La cadrant vert s'associe parfaitement au boitier doré rose sublimant l'ensemble.
Je reviendrai vers Charlie, sûr.
Très belle montre !
C'est ma première montre automatique.
J'ai passé beaucoup de temps à regarder les différentes marques, différents modèles, et l'identité de Charlie Paris m'a beaucoup séduit ! J'ai fait le choix de prendre la squelette, que dire.. Elle est magnifique, légère, confortable, je ne me lasse pas de regarder le mécanisme.
Merci à la team Charlie Paris
After years of searching
I spent years looking for the perfect watch for my husband. When I saw the Open Heart watch from Charlie I knew it was perfect. We have received so many compliments and it works splendidly!