French watches
Discover our collection of French watches for men and women with modern elegance.
Customer service
From Monday to Friday, from 9:30 a.m. to 6:30 p.m., we do our best to always respond to you during the day by chat, email or telephone.
Learn more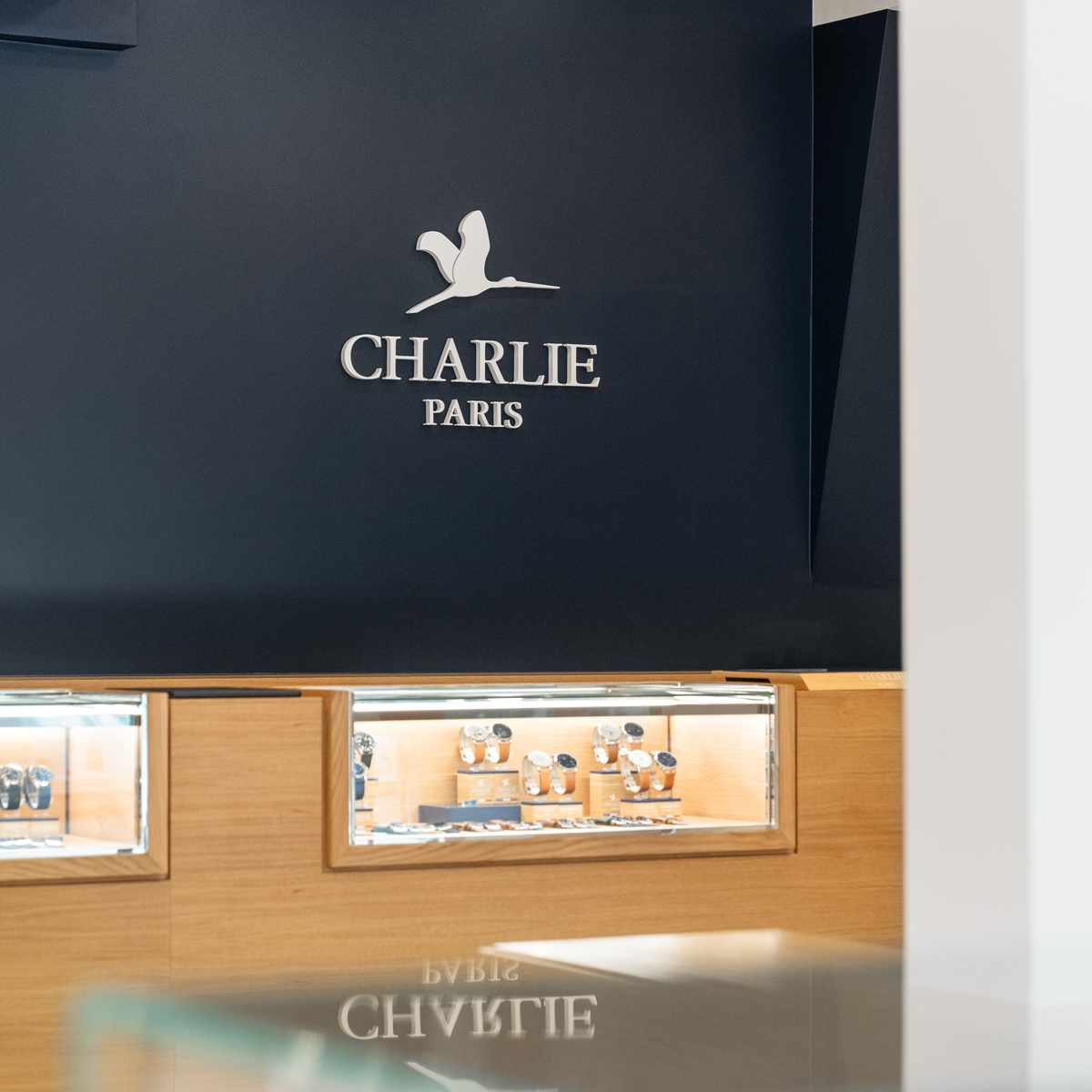 Address, Paris 6th
Find all our watches, as well as certain exclusives in store at 53 rue Saint André des Arts, 75006 Paris.
Learn more
Charlie, watch made in France
CHARLIE PARIS, FRENCH WATCHMAKING HOUSE
Childhood friends and enthusiasts of beautiful pieces, Ambroise and Adrien launched their first collection of French watches designed and assembled in France in 2014, which was a real success. The company today uses all its enthusiasm and skills to create timeless and unique watches, with excellent value for money and a responsible production model. Since the beginning of our adventure, we have always wanted to give meaning to Charlie Paris, to improve society at our level by making it more beautiful but also better. Indeed, we seek to offer quality French watches for men and women while having a positive impact, both societal and environmental. Whether it is with the assembly of our watches in France, our eco-responsible packaging, our partnership with ecoTempo to recycle your old watches or our controlled production model with a balance between permanent collections and very limited editions, buy a Charlie watch it's supporting a young house but it's also participating in a new, fairer way of consuming.
FRENCH MEN'S AND WOMEN'S WATCH ADAPTED TO YOUR STYLE
Whether you are looking for a new French watch for men or women, we design watches with a modern and timeless look so that they can accompany you for many years. For men, it could be our Initial automatic mechanical watch with an ostrich leather strap, or our Concordia waterproof watch which will allow you to swim with it without fear, or our Horizon chronograph watch. We offer many blue watches and white watches . For women, it can be our Initial 36 Open Heart women's automatic watch, or our Sully quartz watch which is available in steel or rose gold and which you can wear with a leather or Milanese mesh bracelet. Our French Aurore watch is our waterproof women's watch available in different colors, steel, blue, emerald or even pink. We also offer solar watches, for men and women. These solar watches are the most advanced in terms of eco-responsibility and are recharged using energy from the sun. Since our launch, thanks to our flash pump system, all our watch straps have been interchangeable , so you can choose a nylon strap for sports, a Milanese mesh strap for a resolutely vintage look or even a plastic watch strap. leather for a more chic appearance. Calf, buffalo, ostrich, lizard... Brown, black, blue, green, burgundy, terracotta, ecru... We offer a wide variety of colors, shapes and textures. Impossible not to find a bracelet on your wrist!