Watch strap
Our interchangeable watch straps will be an ideal complement to your Charlie watch.
46 products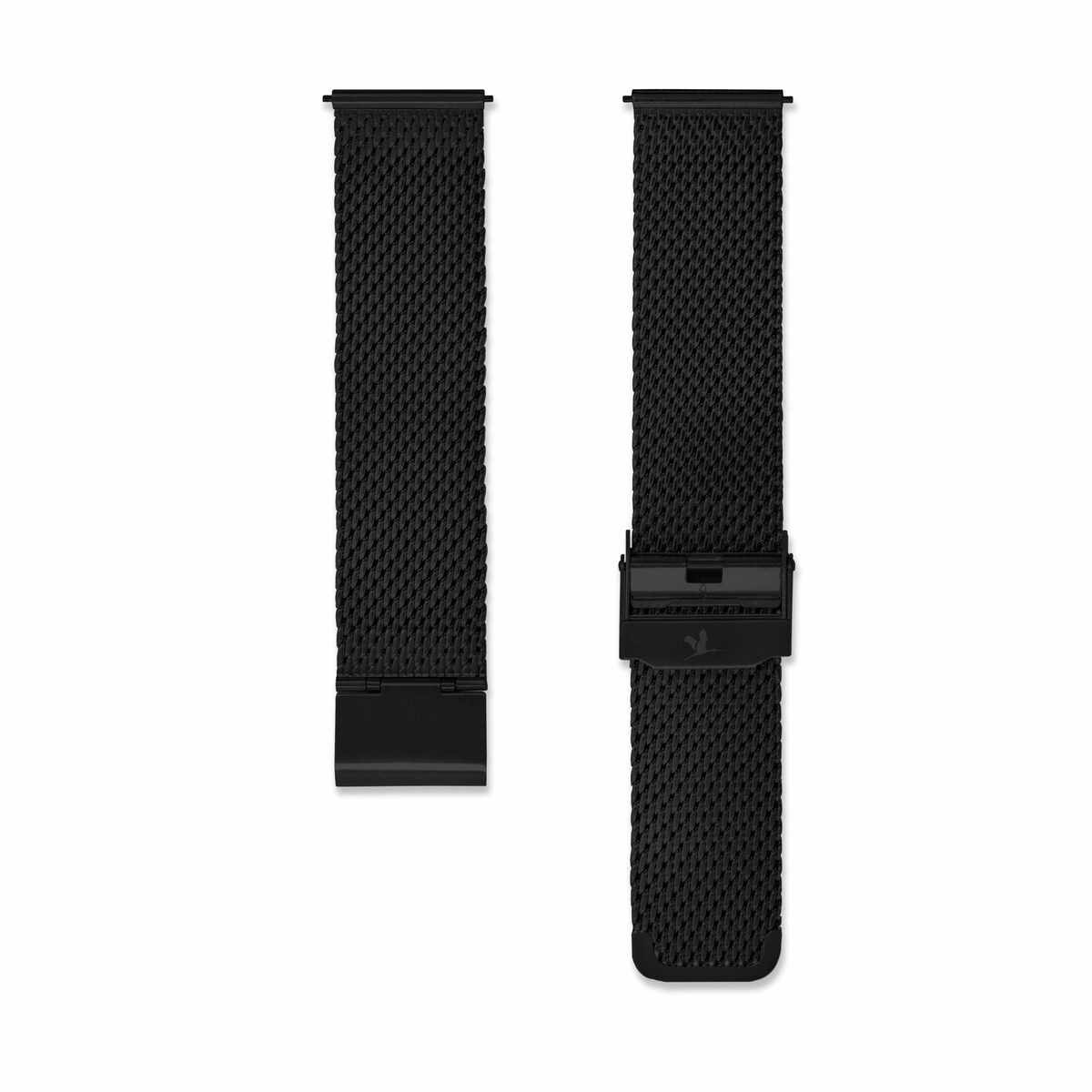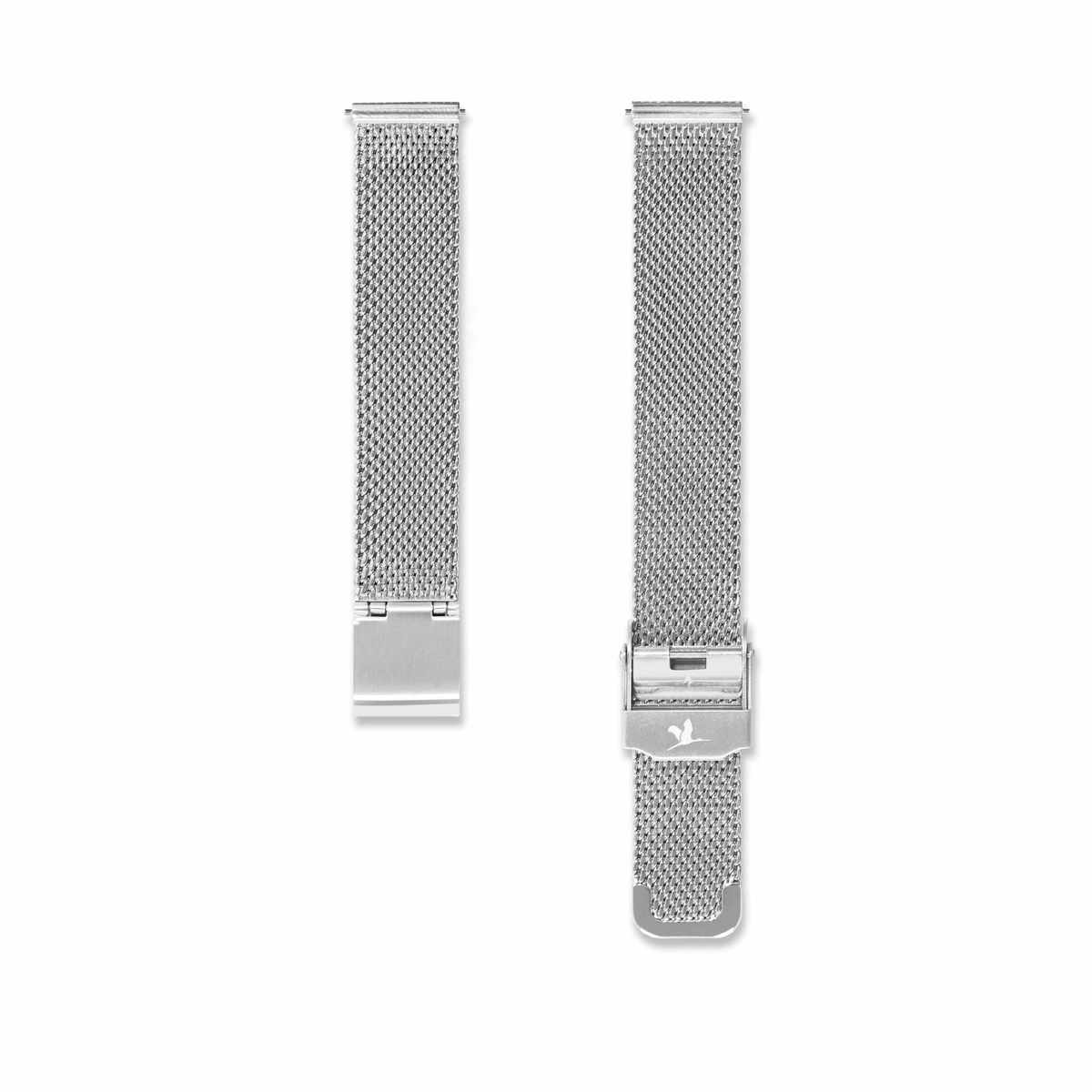 Bracelets
interchangeable
All our watches are available with bracelets fitted with so-called "flash" pumps. Thanks to them you can change your bracelet in just a few seconds and without any tools.
SEE the tutorial
Customer service
From Monday to Friday, from 9:30 a.m. to 6:30 p.m., we do our best to always respond to you during the day by chat, email or telephone.
Learn more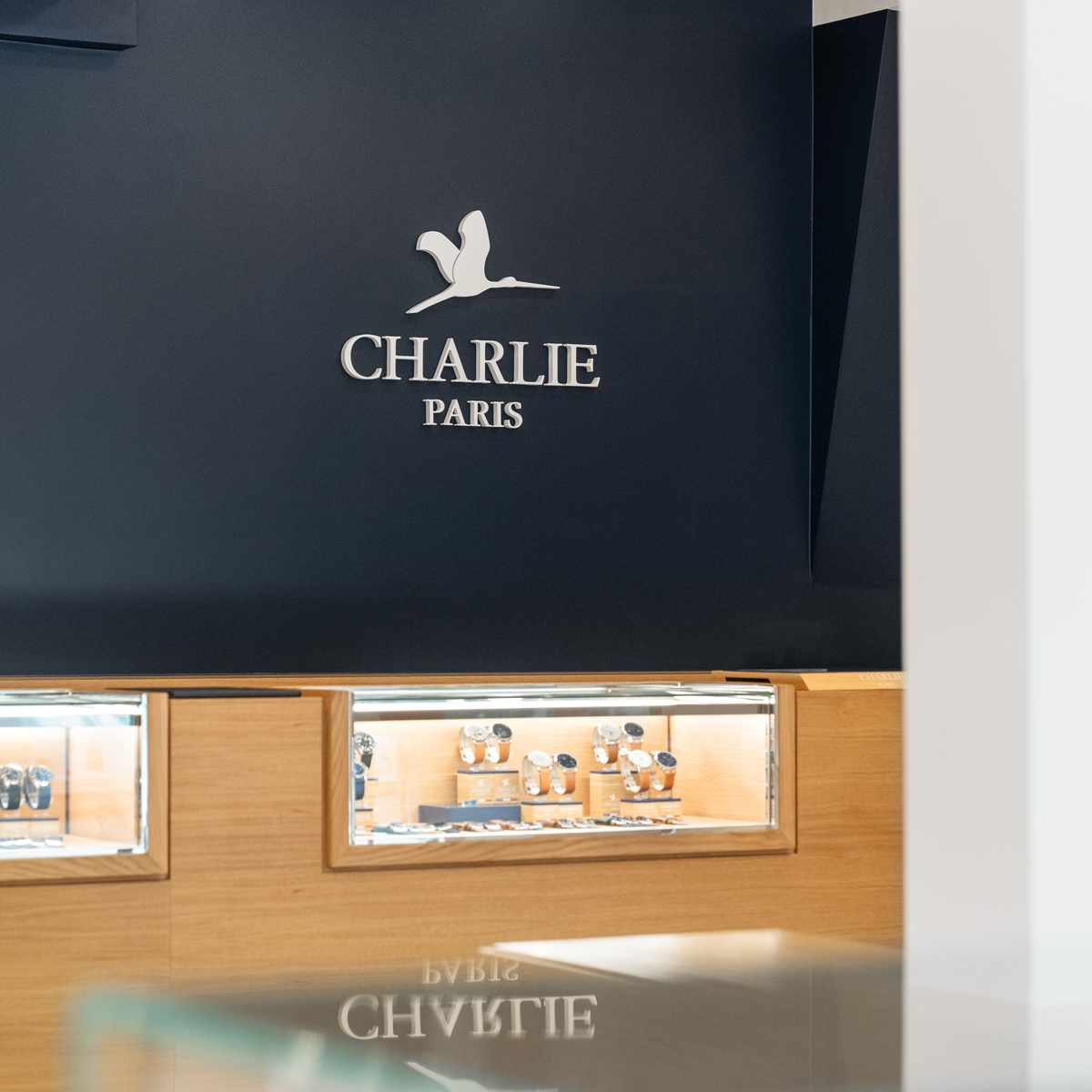 Address, Paris 6th
Find all our watches, as well as certain exclusives in store at 53 rue Saint André des Arts, 75006 Paris.
Learn more
GUIDE TO CHOOSING YOUR WATCH BRACELET
We have designed this guide to "guide" you in the purchase of your future watch strap. Our straps are interchangeable, making it easy for you to personalize your watch to suit your mood, outfit, or occasion. Whether transforming your style, giving a unique gift, or replacing a worn-out watch strap, our straps are waiting for you. that you.We offer high quality bracelets at competitive prices, designed with attention to detail.
WATCH STRAP: SELECT YOUR MODEL
At Charlie Paris, all our watch straps are interchangeable, whether they are leather, fabric or steel. Benefit from 20% off the purchase of a second bracelet with the code "INTERCHANGEABLE20". Depending on the size chosen, you can opt for a women's bracelet with a 14mm watch strap, a unisex watch strap with the 18mm model. or even a men's watch strap by opting for 20mm. Each watch strap is a great opportunity to give a completely different style to your watch. Our watch straps are also compatible with other brands of watches with the same width. 'between horn of 14mm, 18mm or 20mm.
HOW TO CHOOSE YOUR WATCH STRAP?
Here are some tips from our team to help you choose the perfect watch strap for your wrist during your purchase:
Tip 1 - color and style: the color of the strap should match the color of your watch case and match your wardrobe. For example, a black bracelet is perfect for all occasions, while a red or gold bracelet can add a bolder and more original touch.
Tip 2 - materials: bracelets can be made of different materials such as leather, silicone, metal or fabrics such as Nato style (Nylon). Each material has its advantages in terms of comfort, durability and aesthetics. It's up to you to select the material that matches your tastes and requirements.
Tip 3 - size and comfort: the bracelet should be the right size and comfortable to wear. Nato-style fabric bracelets are often lightweight and adjustable.
Tip 4 - Fashion and Trends: If you're looking for current trends, like NATO style straps or those with bold colors such as red or gold, we've got you covered! We offer the latest trends in watch straps in our collections.
WHICH WATCH STRAP TO CHOOSE?

PRECISE LEATHERWORK FOR YOUR MEN'S OR WOMEN'S WATCH STRAP
The leather watch strap is timeless for both men and women. We also allow you to benefit from many different colors and styles. For example, you can opt for blue, brown or black leather in order to have a classic that is easy to match, but you can also choose grained leather or even ostrich leather. In terms of colors, you can play originality without difficulty with a blue, terracotta, ecru bracelet and many others! The leather watch strap will be a very good way to vary textures and colors while enjoying a model that will last over time. Extremely rigorous in the selection of our leathers, we work with different partners working only with Italian tanneries. They work with the best of them and control all stages of leather processing, from tanning to cutting, thus guaranteeing a quality bracelet. We use leathers from vegetable and mineral tanning, thus retaining the intrinsic advantages of each process. The selection of leathers, cutting, assembly, trimming, sewing... In total, nearly forty operations are necessary to manufacture a leather bracelet. Such commitment is the guarantee of elegant, comfortable and simply timeless bracelets.

THE NYLON WATCH STRAP TO VARY THE PLEASURES
Our timepieces can also be mounted on our interchangeable nylon straps to enhance the completeness of your watch. Star of the summer period and aquatic activities, the nylon bracelet has a sporty and reckless character defying all the challenges of your life. From black, to blue, including beige, green and gray, your nylon bracelet is completely versatile and will delight all of your outfits. The essential metallic steel or Milanese mesh watch strap If you like the chic and sporty style of metal, you can also opt for a metallic watch strap by choosing, for example, a rose gold & very fine steel Milanese mesh watch strap or the three-link steel bracelet for a more assertive look. You will also find here several colors with the silver of the steel color, but also the pink gold which will immediately give a more jewel-like appearance to your watch.
MILANE MESH WATCH STRAP: A TOUCH OF ELEGANCE AND FINESSE
The Milanese mesh watch strap, resulting from Italian know-how, is an elegant choice for watch lovers looking to combine chic and comfort. Its fine texture and flexibility make it a high-end accessory, perfect for a women's or men's watch. Available in a wide range of colors like rose gold or silver, it can be worn in a variety of styles, from casual to more formal. Its adjustable buckle system guarantees an ideal fit to your wrist throughout the day. This bracelet is durable and resistant thanks to the quality of its construction. The Milanese mesh watch strap is a chic and refined option whether for a special event or for everyday wear.
STEEL WATCH STRAP: ROBUSTNESS AND MODERN STYLE
For those looking for modern style and rugged durability, the steel bracelet is the ideal option. These watch straps are suitable for both men and women. Our range of steel watch straps vary from three link steel bracelets offering a statement, masculine look, to the more delicate polished steel design, suiting a more feminine or elegant style. Each steel bracelet is equipped with a high quality buckle for a secure and comfortable closure. Plus, we have steel straps available in stock, allowing you to find the perfect model for your watch. Steel watch straps are a must-have accessory for anyone looking to add a touch of modernity to their wardrobe. They offer both style and functionality.
HOW TO KNOW THE RIGHT WATCH DIAMETER FOR OUR WRIST?
If you have any doubts, our team is here to advise you on your future purchase!
Tip 1 - measure your wrist: use a tape measure and wrap it around your wrist where you want to wear the watch. Make sure the tape measure fits snugly, but not too tight. Write down the measurement in centimeters or inches.
Tip 2 - consider the watch case: make sure the strap is compatible with your watch case. The width of the strap should match the width of the watch lugs. Our watch straps are compatible with watches with the same lug widths of 14mm, 18mm or 20mm.
ARE WATCH BRACELETS COMPATIBLE WITH ALL WATCH BRANDS?
Yes, our watch straps are interchangeable and fit all watch brands with lug widths of 14mm, 18mm or 20mm.
HOW TO CHECK THE AVAILABILITY OF A WATCH STRAP IN STOCK?
The availability of our watch straps, like our watches, is updated in real time on our site. Before your purchase, you can check the product list to see if the bracelet you want is in stock. Or contact us directly by telephone.