INITIAL - Power Reserve - Day/night Blue & White
Designed and assembled in France, the Initial Réserve de Marche features clean lines and a classic yet contemporary design. This men's automatic watch features hour, minute, seconds, date, day&night counter and power reserve indicator functions for a perfect balance between timeless beauty and watchmaking mechanics. With its 40mm-diameter 316L steel case, sapphire crystal and interchangeable bracelets, it will accompany you for many years to come.
INTERCHANGEABLE BRACELET
All our watches are available with bracelets fitted with so-called "flash" pumps. Thanks to them you can change your bracelet in just a few seconds and without any tools.
Secure payment possible in 3 installments
GUARANTEE

All our watches are guaranteed for two years. If you have any concerns, you can come to our shop at 53 rue Saint André des arts, Paris 6th. Or contact our customer service by email or by phone at 0967411237.
DELIVERY AND RETURNS

Delivery is free via Colissimo. Any order shipped after 8 a.m. is shipped the next day. Express delivery is carried out via DHL and is charged €15.

Returns are possible within 30 days and are free in Metropolitan France.
INITIAL - Power Reserve - Day/night Blue & White
Sale price

$645.00
Regular price
Choose options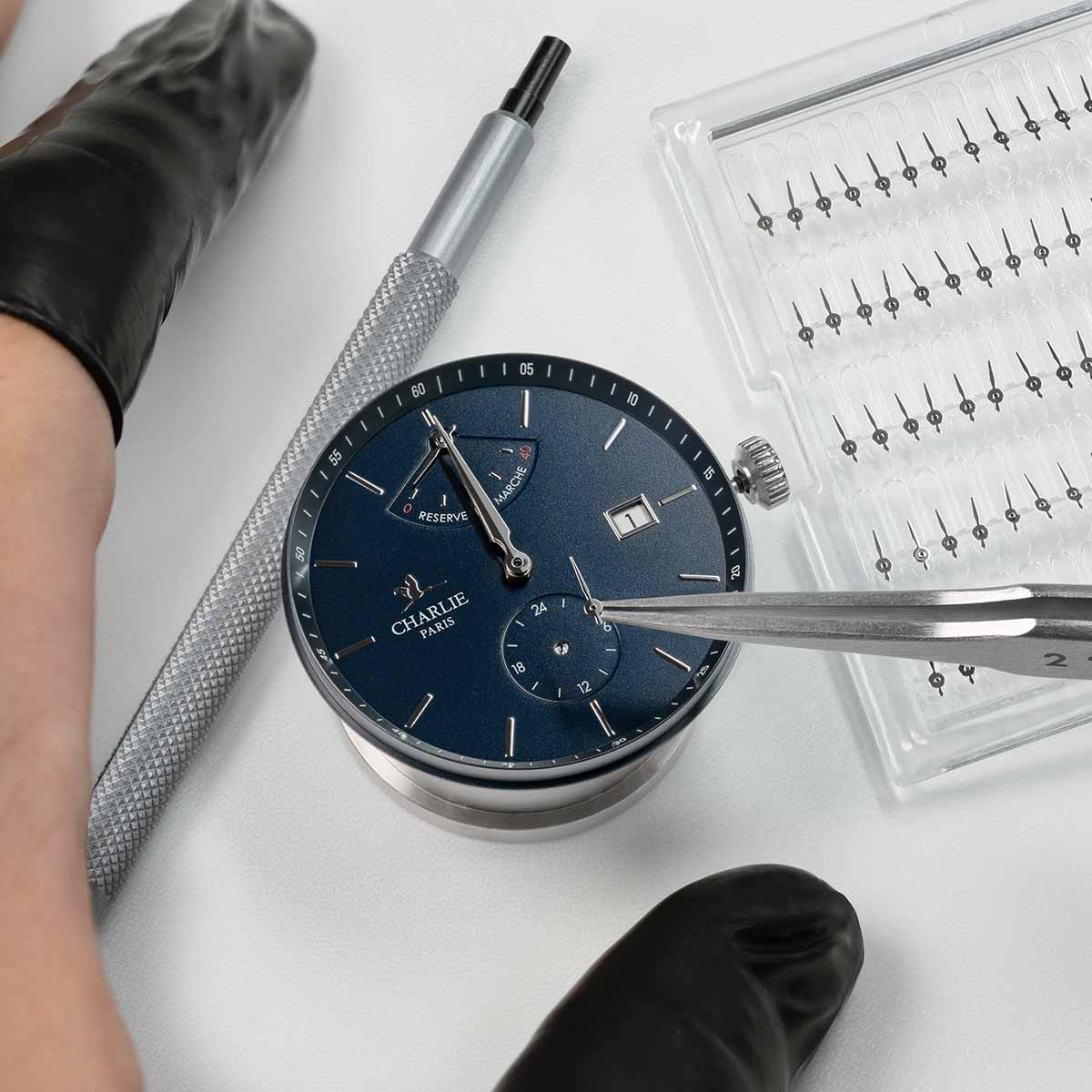 Made in France
Assembled in France with care
It is important to us to act locally, which is why our watches are assembled by hand in our workshop in Paris.
INITIAL - Power Reserve - Day/night Blue & White
Technical details
Quality
sapphire crystal
The watch has a sapphire crystal which is a very resistant component offering excellent readability of the dial. This material being the strongest after diamond, it is used in the fine watchmaking industry in particular for its anti-scratch properties.
Quality
316L steel
The case is made of 316L steel, an alloy recognized for its durability and also its high resistance to corrosion. From an aesthetic point of view, 316L steel is a stainless steel whose shine lasts over time and does not tarnish.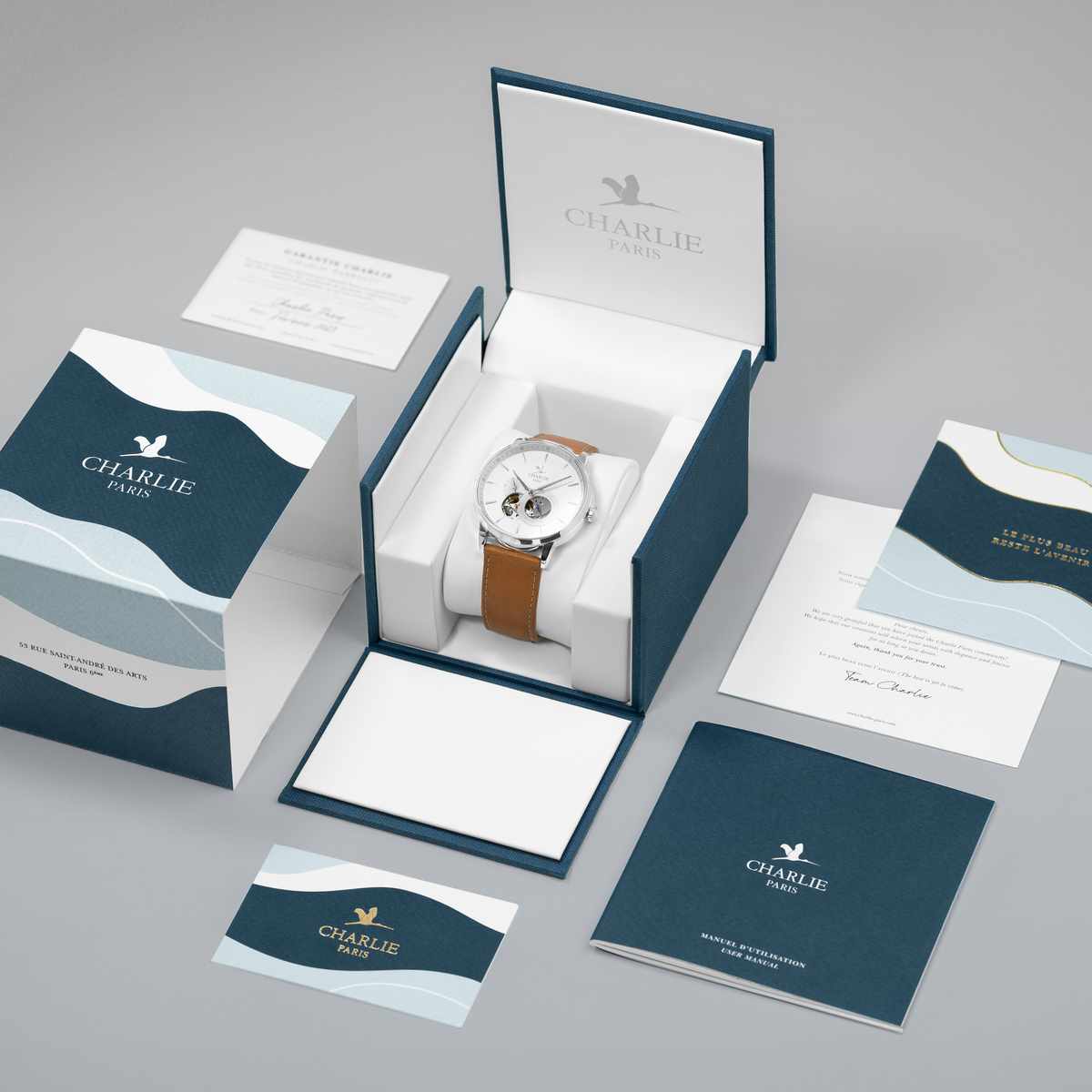 Quality
eco-responsible watch box
Our cases are manufactured by an ISO4001 certified partner, which guarantees efficient and environmental management of the company. They are made from recycled cardboard, ABS which is a recyclable polymer and FSC certified paper.
Link service
From Monday to Friday, from 9:30 a.m. to 6:30 p.m., we do our best to always respond to you during the day by chat, email or telephone.
Learn more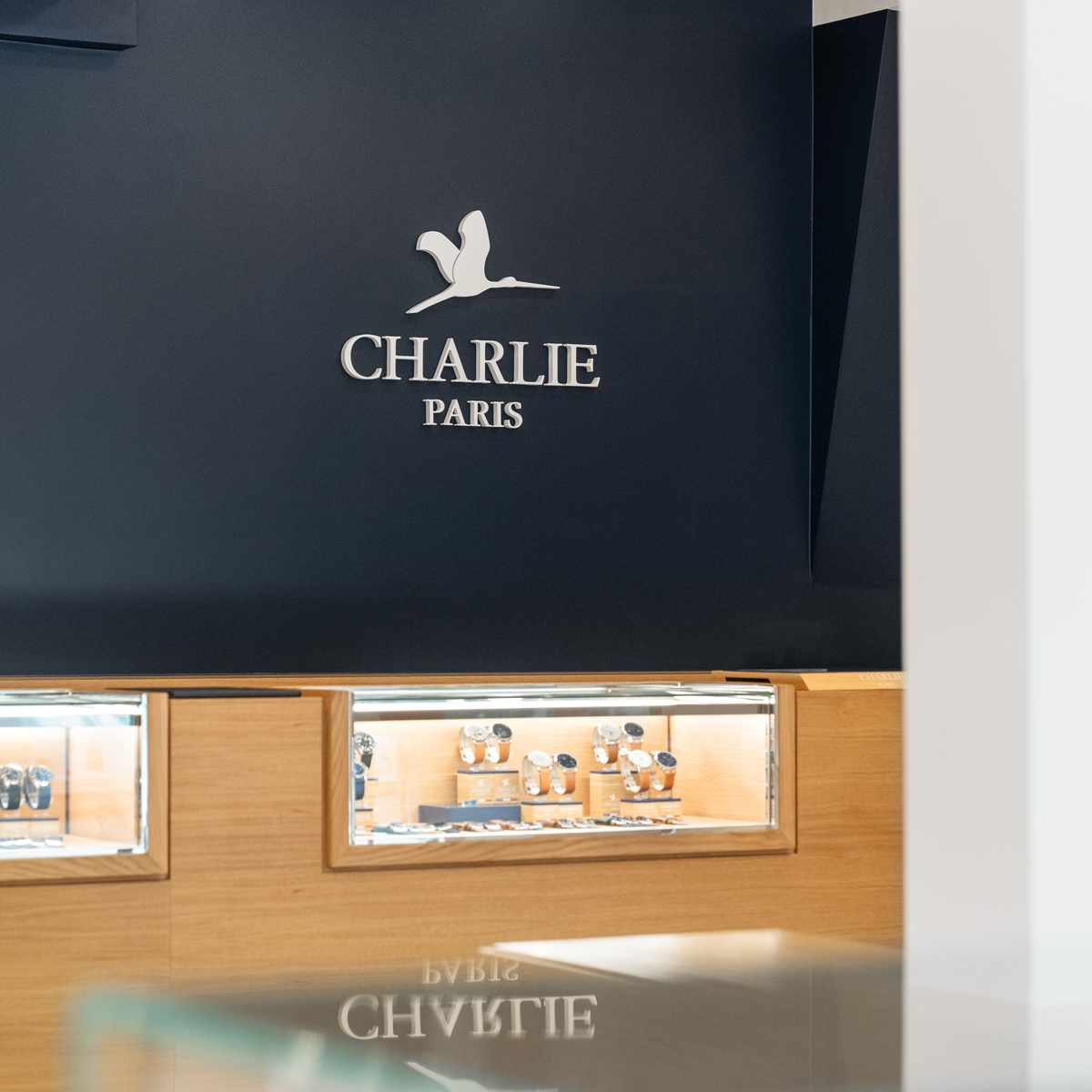 Address, Paris 6th
Find our entire collection of watches for men and women at 53 rue Saint André des Arts, Paris 6th.
Learn more
INITIAL - Réserve de Marche - Jour/Nuit Blanc
Un bel ajout !
Déjà heureux propriétaire de deux montres Charlie Paris, l'Initial - Réserve de Marche (Jour/Nuit) s'est parfaitement intégrée au duo préexistant. Si la montre est un peu plus épaisse (son seul défaut), c'est un petit bijou de mécanique. Silencieuse, précise, et poétique avec son fond bleu qui s'accorde au design Jour/Nuit. Ne peut que recommander :)
Bonjour Thomas,
Merci infiniment pour votre fidélité !
C'est un réel plaisir de vous savoir de nouveau satisfait.
Belle journée,
Julia
Fantastic watch!
I am very pleased with my purchase of the INITIAL - Power Reserve - Day/night Blue watch. The first one from Charlie Paris. I am wearing it now. Communication was great and shipping was very fast. Recommended!
Hello Jeff,
Thank you so much for your feedback!
We are glad to know that you are happy with your new watch.
Kind regards,
Julia
Style and Value
A friend was wearing a Charlie watch at a lunch meeting and it caught my eye. We were in Paris and visited your store where I purchased my first Charlie watch. This is my second Charlie watch and I like the sapphire back because you can see the internal movement. This is unusual for the price point which makes it a great value as well. The face colors are very brilliant and really make the watch stand out.
Hello Michael,
Thank you very much for your feedback!
We are very happy to know that you like your new watch.
Kind regards,
Julia
Merci Charlie
J'ai reçu ma montre automatique trois jours après ma commande et je suis très satisfait.
De la montre bien sur, de la commande, de la réactivité, de la communication (ni trop ni trop peu)….bref, de tout